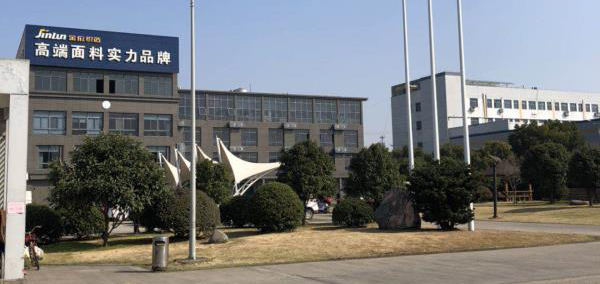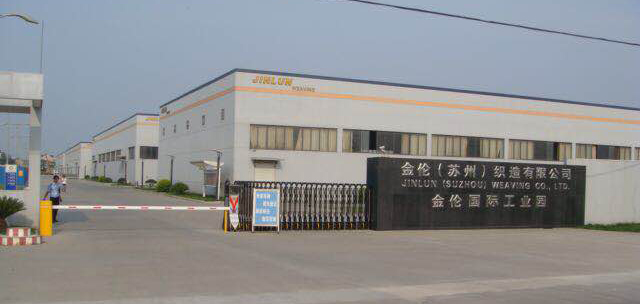 SUZHOU JINGUAN TEXTILE IMP&EXP CO.,LTD is quality-oriented firm affiliated to JINLUN GROUP which founded in 1998 and be top ranking in textile industry. JINGUAN TEXTILE is located in Shengze Town, Suzhou city, conveniently reach to Shanghai, Hangzhou, Shaoxing all within a hour benefiting by its good location. Nowadays it become a specialist manufacturer and supplying woven and knit fabrics for customers all over the world.
JINGUAN TEXTILE settled office and production site on JINLUN International Textile Zone, occupying more than 12000 square meters with 1000 jet looms for varies woven fabrics and new imported HKS machines for warp-knit fabrics. Our experience is extensive and the quality of our products is reflected in the quality of our clients.
JINGUAN TEXTILE has enjoyed high reputation from worldwide customers for its high standard of quality control and punctual delivery. We can manufacture all types woven fabrics but strong in high-grade woven items by composition poly/viscose, polyester filament, nylon or nylon/poly and routine products Pongee, taslan, suede & peach, minimatt, poplin, chiffon etc but by yarn-dye/jacquard/dobby technology with different effects on high twist/ slub/ catonic /memory effect. Widely used in garment, bags&suitcase, upholstery, tent, military textile and outdoor field etc.
Our subordinative factories work knit fabrics, tricot, velvet spandex, mesh, super soft and also jersey, polar fleece, interlock, ribs etc. They are knitting branch with rich experience in exportation of fabrics to North and South America, Southeast Asia and South Africa.
JINGUAN TEXTILE is a technology driven company that strives to constantly improve our fabric development. Meanwhile, it is also a result oriented company committed to creating value and deliver high impact fashion manufacturing solutions that enable our customers to be at the cutting edge of the fashion industry. At JINGUAN TEXTILE, we believe in ethical working conditions, sustainable production practices and efficient manufacturing processes to create a positive experience for each and every client.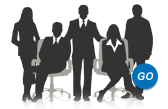 苏公网安备 32050902100265号